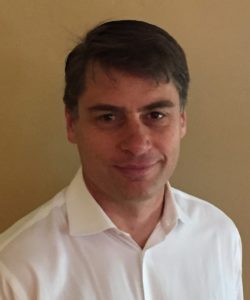 Email address: stephen@matterlightip.com
Phone Number: 650.823.3835
Patents

Trademarks

Agreements
Stephen has over 22 year of experience providing assistance with Strategic patent portfolio development; U.S. and international patent filings; Licensing and joint venture agreements; Defensive analysis of patent portfolios; Opinions of counsel relating to patents; Reexamination of issued patents; Trademark filings in the US and internationally.
Because clients frequently require on-site assistance, Stephen spends his time mostly on-site with clients and actively engages with personnel regarding their technology and branding.
Due to an interest in many technologies, Stephen has a broad background with companies in a variety of industries. Stephen helped clients in enterprise and payment software such as pay-by-phone and cryptographic currencies such as Bitcoin and Etherium.  Stephen continues to assist clients with patents for computer hardware manufacturing, semiconductor processes, fabrication of semiconductor chips, and semiconductor chip testing technologies.  Stephen has engaged with clients making medical devices, cardiac and arthroscopic medical devices, medical diagnostics equipment, DNA synthesis apparatus, CT scanners, medical sterile equipment, and surgical robotics.  Due to client demand for patents, Stephen continues to learn more about superconductors and 3D printing as these technologies continue to evolve.
Stephen advises, files and obtains, polices and enforces trademarks in the US and internationally.
Prior to law school, Stephen served as an officer in the Parachute Brigade in the South African Defense Force.  In order to further develop his technical abilities, Stephen has worked as an engineer for a large petrochemical company and has worked as an engineer designing enterprise software and ballistics for missiles and howitzers.
Qualifications:
Stephen has been admitted as attorney by the California Bar Association.
Stephen is registered to practice as a patent attorney by the US Patent and Trademark Office.